Brooklyn Wedding & Event Venue
Celebrate the Marriage Party
Our newest wedding package is an incredible opportunity to have a party after your elopement, courthouse wedding, zoom wedding, canceled wedding or any other type of wedding that didn't include all of their family and friends. We still want you to be able to celebrate and we know a whole wedding isn't always in the budget or easy to plan when life starts happening. 
Deity always has a few dates each year that don't get booked with larger, full scale weddings. As these dates approach, we make them available to smaller events that might require greater flexibility and a touch of creativity. If this sounds like you, you are in luck!
It would work something like this.  Let's say you did a Friday night and had 100 guests.  You chose the Heavy Hors d'oeuvres menu.  The pricing for that menu is $90 per person.  So $9,000.00 ( $90 X 100 guests = $9,000.00) of the $10,000.00 minimum spend would go towards food.  The balance of that $10,000.00, in this case $1,000.00, would be credit that we would apply to the bar – ringing in drinks as your guests consumed them until we reach the end of that credit.  At that time, you could either switch to a cash bar or continue with an open bar for your guests, paying for whatever additional bar there was, if any, at the end of the night.  
Typically people spend somewhere between $40-$50 per person on a well bar and $50-70 per person on a premium bar over the course of four-hours.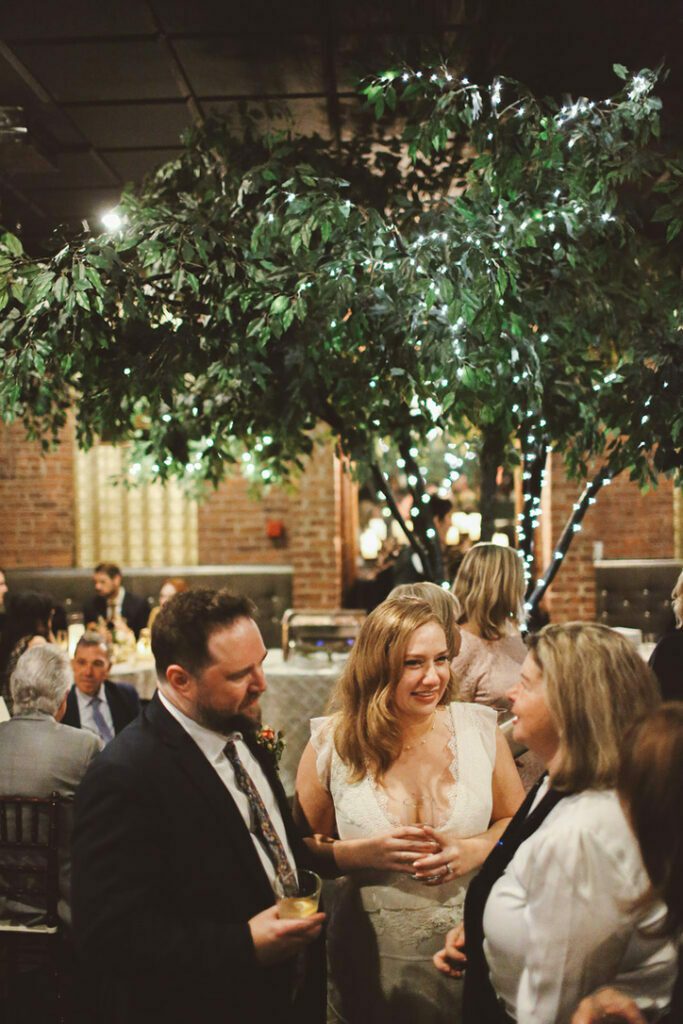 Post- Elopement Reception
"Deity is a great venue to host events, we had our wedding here and it ended up being a lovely night with great food, drinks, and dancing in the dedicated dance floor. The historical building is a beautiful setting and the staff was very friendly and helpful both in the planning stages as well as during the event."
Featured Top New York City Wedding Venue
Request more Information about Deity
DEITY IS LOCATED IN ON AN HISTORIC STRETCH OF ATLANTIC AVE IN DOWNTOWN BROOKLYN, BETWEEN HOYT AND BOND STREETS. CLOSE TO ALL MAJOR SUBWAY LINES. STREET PARKING IS AVAILABLE OUT FRONT. WALKING DISTANCE TO BROOKLYN BRIDGE PARK AND BARCLAYS CENTER.